Protackle Fishing Walleye and Salmon Shop
Product Search
Product Navigation
Brands
Sale Price:
$1,099.99
879.99
Approx. US Price:
$758.99
The Alpha™ Series marks the 3rd generation of ION® electric ice augers, re-imagined from the ground up to re-define high-performance yet again. The 10-inch ION Alpha Plus utilizes a specially designed Turbo™ high-speed cutting system, providing a smooth and efficient cut through up to 1200 inches of ice on a single charge. This model includes (2) two batteries in the box, doubling your runtime for extended drilling. The 10-inch Alpha Plus boasts a category-leading cutting speed of 2.2 inches of ice per second, which is actually faster than most competitor 8-inch models. Speed, power, longevity, and with a polymer bit—it's all under 17 lbs. The goal of Project Alpha was to design the lightest, smoothest, fastest, and most efficient 40V augers on the market, and with the data to prove it we say, "mission accomplished."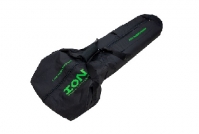 Sale Price:
$109.99
Approx. US Price:
$75.89
The ION® Auger Carry Bag makes transporting your ION electric auger even easier. The rugged material and durable construction help protect your auger from debris and abuse for years. Store your allen wrench and extra gear in the built-in external storage pocket.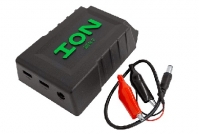 Sale Price:
$59.99
Approx. US Price:
$41.39
Turn your ION® Gen 2 battery into a dual purpose power source with this 40V USB/12V adapter. This adapter will allow you to charge USB powered devices from your 40V Gen 2 ION battery. Good for use charging phones, powering speakers, portable lights, and more.