Pro Tackle Fishing Bass Shop
Product Search
Product Navigation
Brands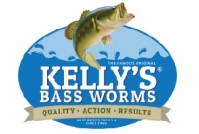 Sale Price:
$3.49
Approx. US Price:
$2.41
Kelly's Striper
Bass canít resist the winning combination of Color and Action of this 5 1/2″ worm. No peeling or fading. Each dot and strip is molded directly into the worm. Three No. 6 mustad hooks. Hand tied-hand sewn 17lb test inside leader gives full hooking and holding power!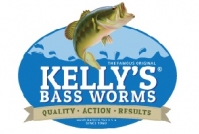 Sale Price:
$3.99
Approx. US Price:
$2.75
Kelly's Weedless Bass Crawler
This Large Pre-Rigged 6 1/2″ Crawler is Made For The Big Ones! Has a Natural Segmented Body That is Tapered at the Head and Rear. Ideal for Catching Bass Anytime! Especially When They Have Gone Deep. The Crawler will Sink Faster and Deeper Into the Weeds and Can be Fished at a Faster Rate of Speed. Made With Two No. 4 Weedless Hooks. Hand Tied-Hand Sewn 17 lb. Test Inside Leader.